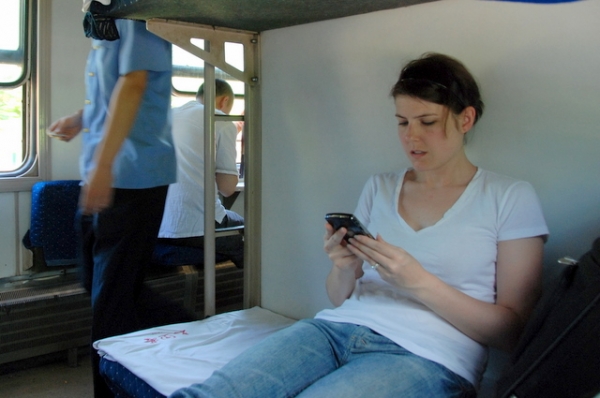 Wednesday, July 16
Today started a bit crazy.  We were tired after spending a late night trying to distill our belongings down to a volume that would fill one less bag … in the end, it didn't work.  We realized laying in bed that the station listed on our train tickets didn't match any of the names of stations on our maps and that we needed help deciphering the nickname.  At breakfast we asked our host, who was very helpful, but nervous about the city traffic and our ability to get to the station on time.  She hustled us out the door and hailed us a cab.  She was great and we HIGHLY recommend our B&B,
The Mao'er Hutong B&B
, to anyone in staying in Beijing.
Continue reading →