Fiallen Game 14
The Celtics were going to W this one all game long.  It was Rondo's 17th game in a row with double digit assists – he's working on quite a streak!  They played a new Playoff Push Hype Movie – it was great.
The video is missing the first few frames, maybe we'll be quicker on the draw next game.
We got to see Gino – and watch KG loving it as always!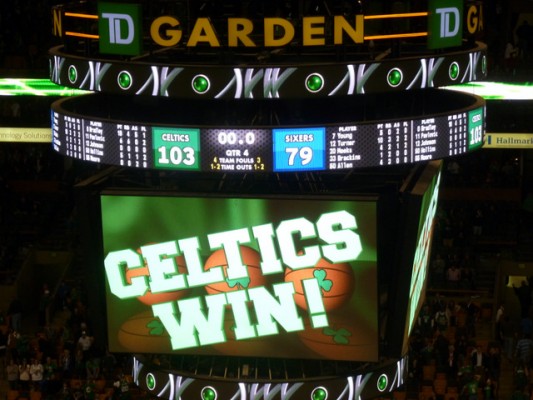 Tags: Celtics